5/20/2019
Graderworks 4.00
We are happy to release Graderworks 4.00. This new version of Graderworks is a complete overhaul of the user interface to streamline and simplify configuring Graderworks. The general workflow for configuring Graderworks is the same as in previous versions.
Create a new assignment or select an existing assignment. Now a dedicated Assignment Manager tool helps you manage your assignments.
Select the root folder (the folder that contains the student submissions).
Select what type of files to grade and how to extract the username. This step is now consolidated into a dedicated Data Collection Manager tool.
Select how to grade the files. These steps are also in a dedicated tool called Grading and Plagiarism Manager.

Create and edit rubric items
Configure a late penalty
Configure how to check for plagiarism
Configure the mail merge

Click "Start"!
Graderworks Main Window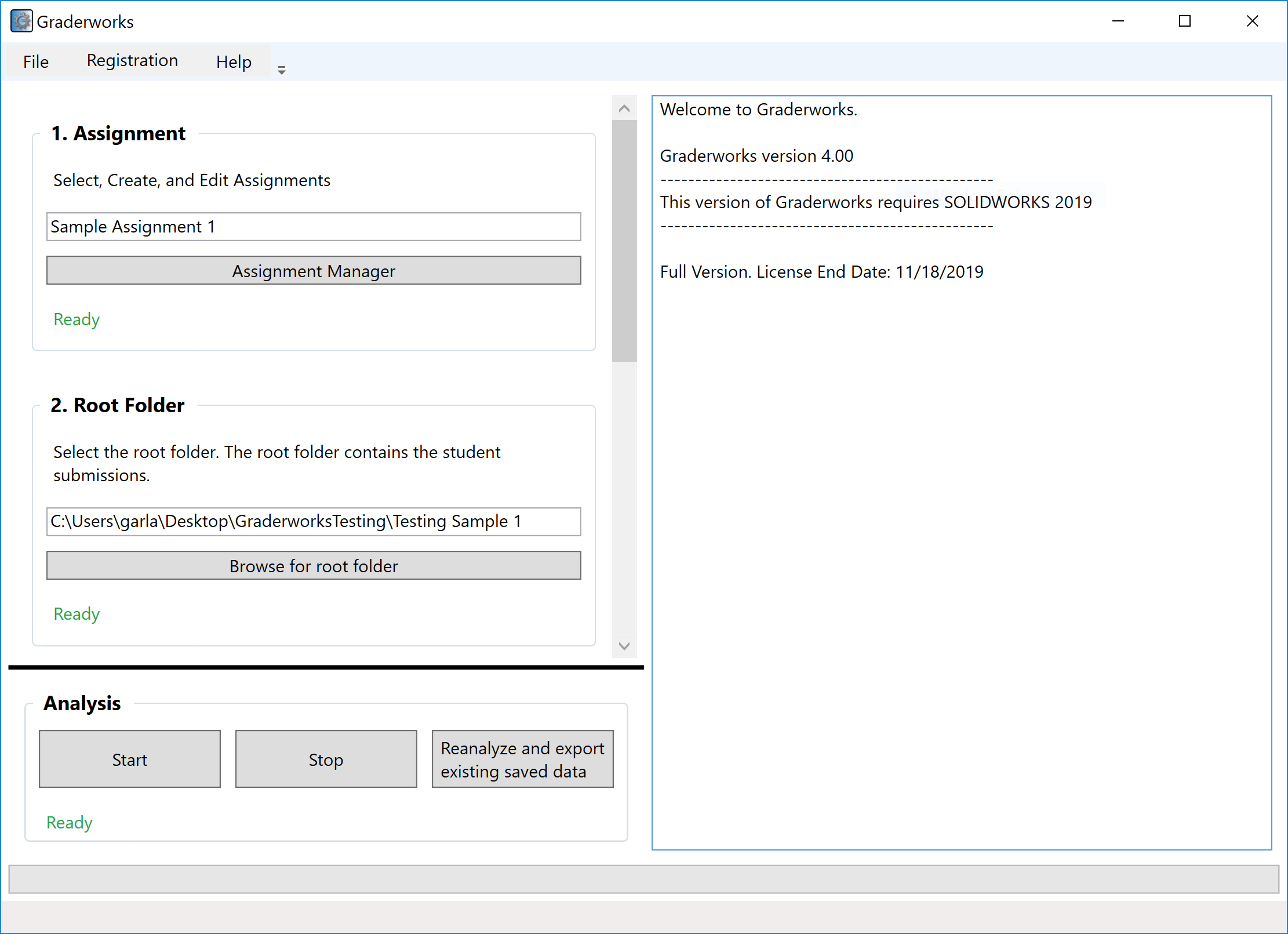 Assignment Manager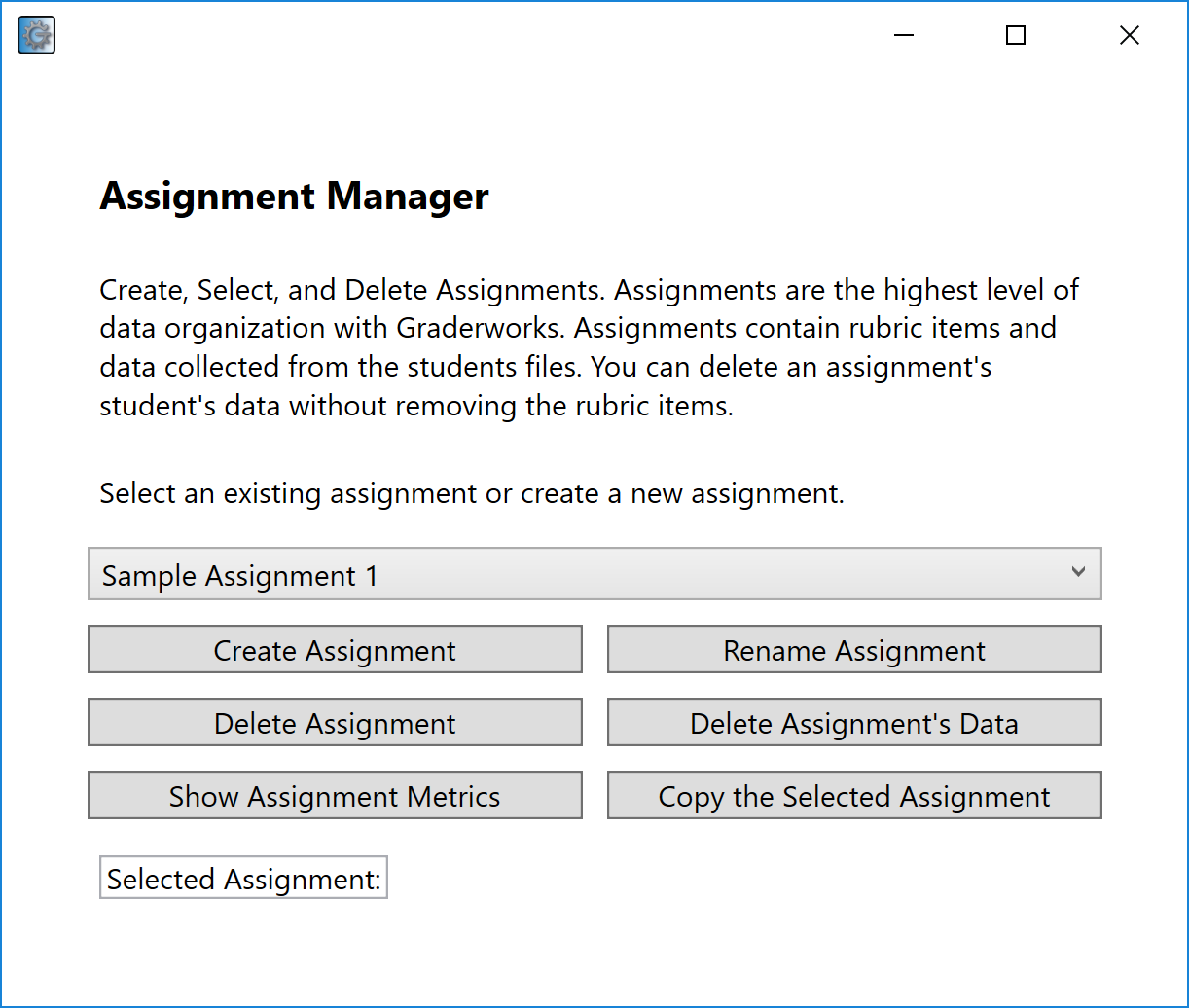 Data Collection Manager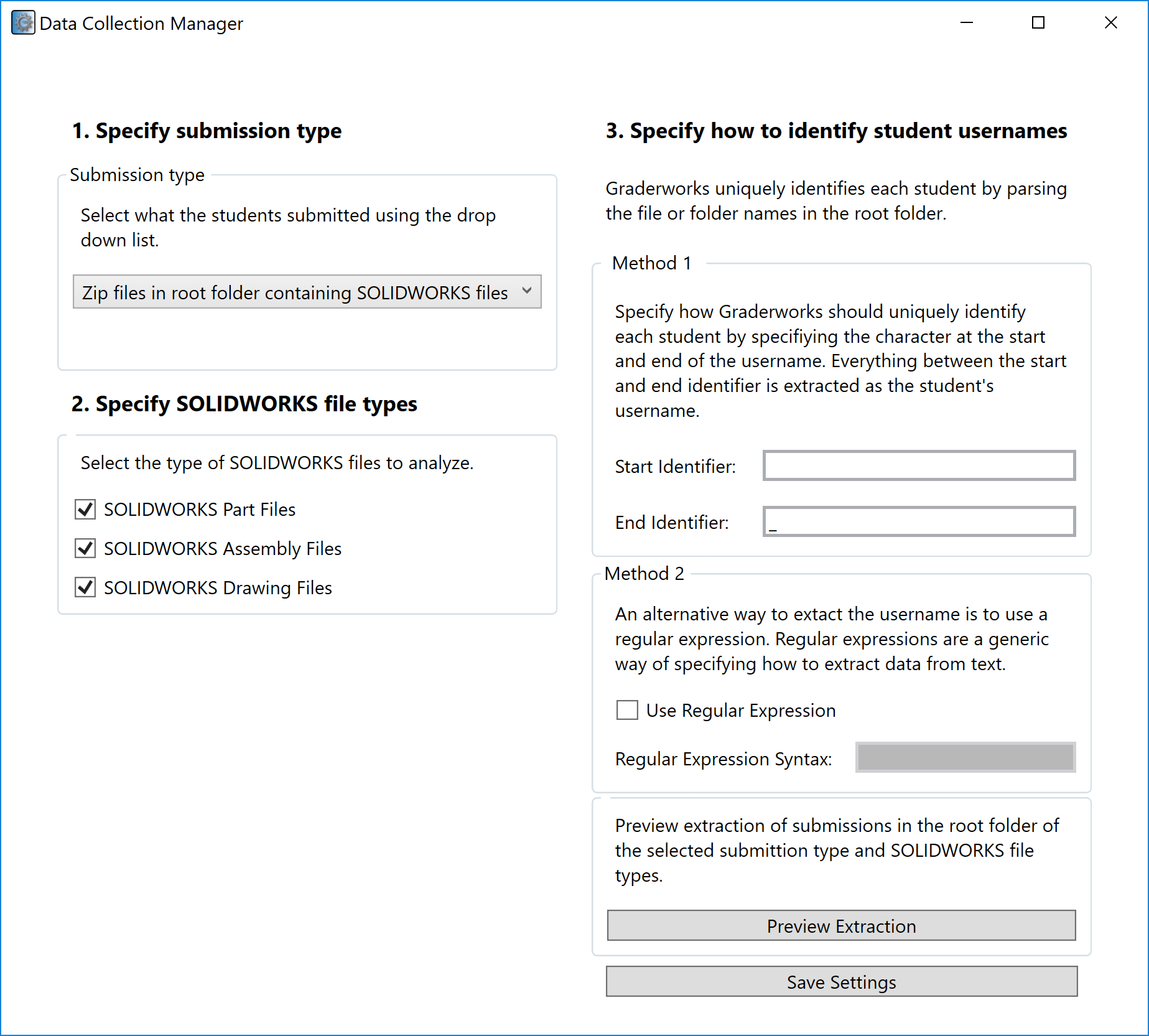 Grading Manager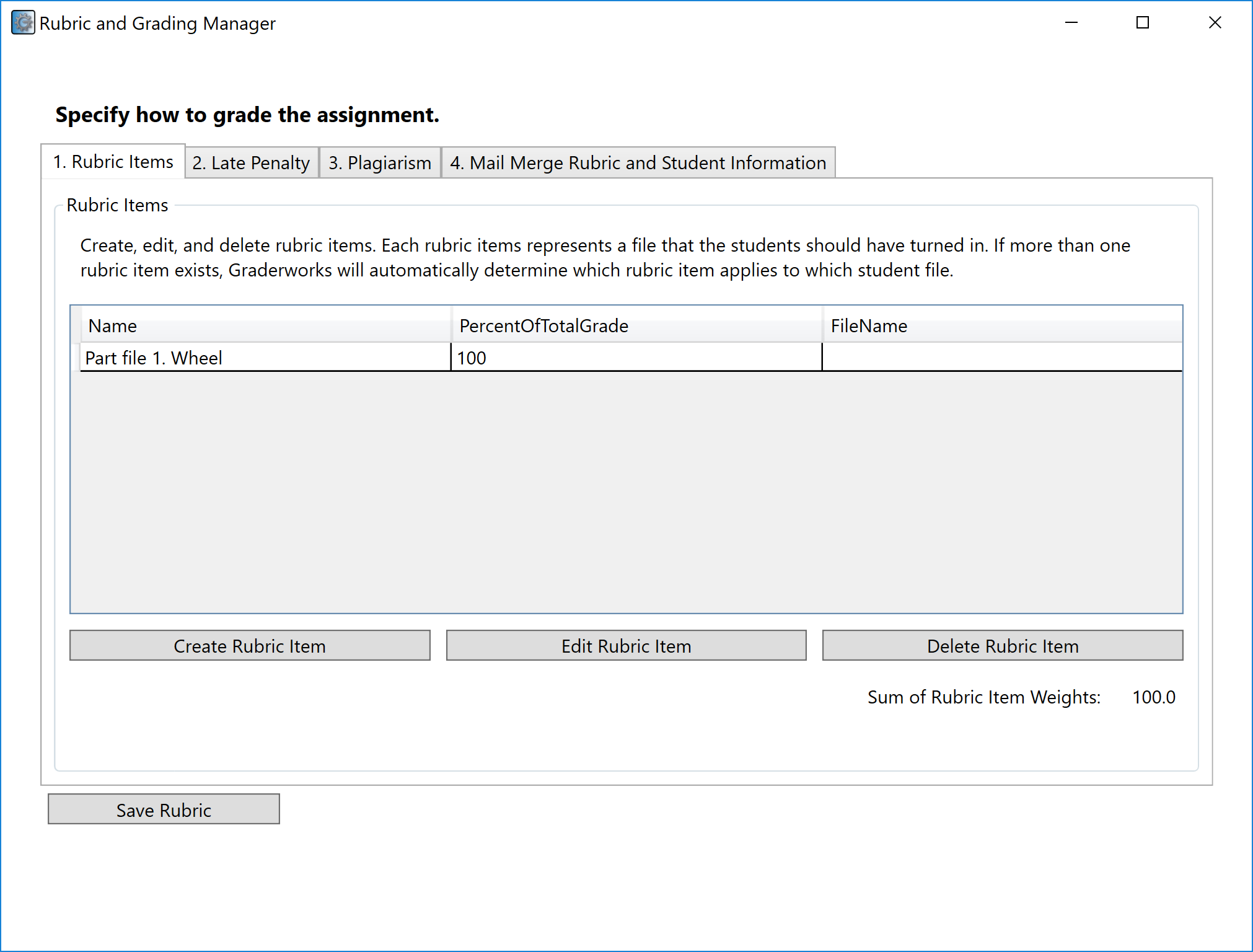 Rubric Item Setup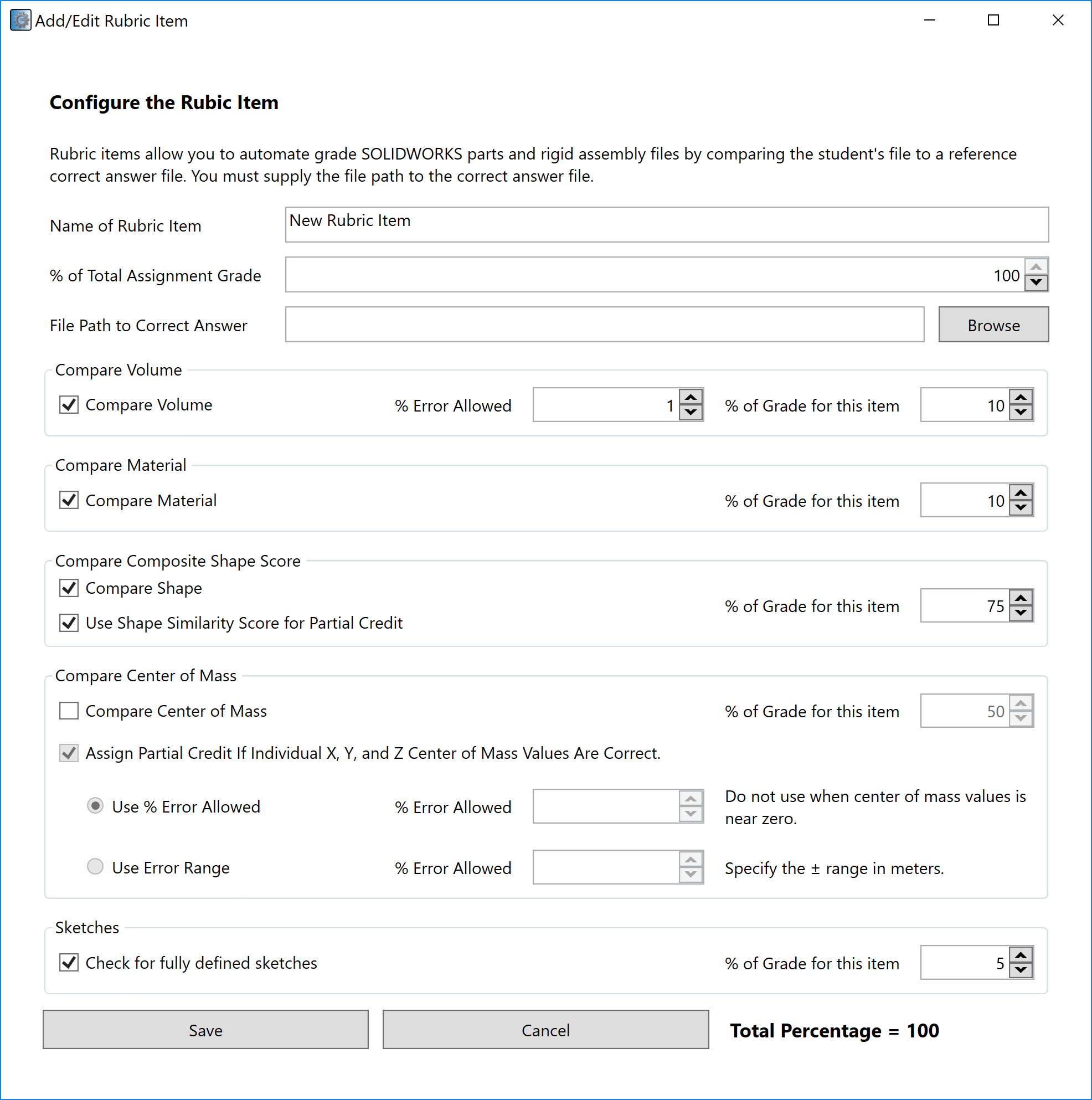 ---
Join our free mailing list!