Fixed bugs
While testing Graderworks 2.3, some errors were found.
The root directory folder was not defaulting to the desktop correctly. This error caused Graderworks to prompt immediately for a valid path when you started the application.
The assignment type was set to .stl file by default, but the "SOLIDWORKS part files" was showing.
In some instances, the username was not being extracted from the file or folder name correctly and would be blank. The default username is now the file or folder name if no username is found. Ironically, this error has been in the program from the beginning, and no one noticed.
For some users, a debug message would pop up when first launching the application. This debug message indicated an unhandled exception was thrown. We fixed this problem.
When running the comparison algorithm, some scores were extremely low or zero for nearly identical files. This error was caused by reading malformed triangles within the .stl file. For these triangles, when trying to find the area of the triangle using Heron's formula, the code would return an area of NaN, and then, when trying to calculate the surface area of the entire .stl file, the algorithm would fail because it didn't know how to add NaN to a double value. The easy solution was just to check for NaN and then handle this case.
Graderworks has been fixed and updated on the download page. Please download the new version.
More Information
To learn more about Graderworks 2.3 read the release notes here.
To find out more about how Graderworks helps grade SOLIDWORKS files and catching plagiarism go to the main Graderworks page.
Example Screenshots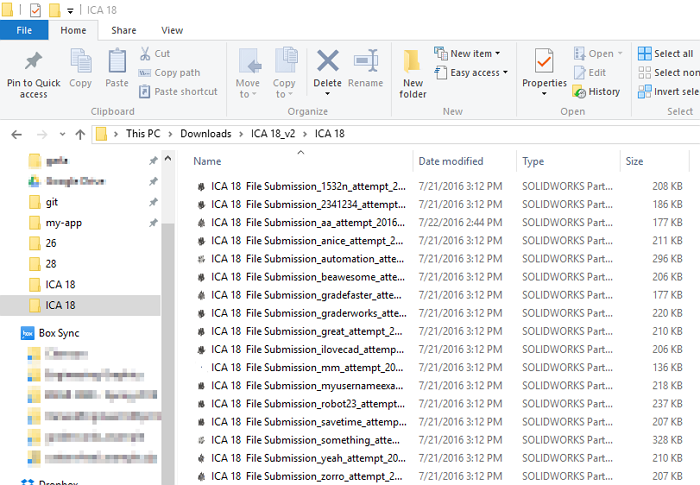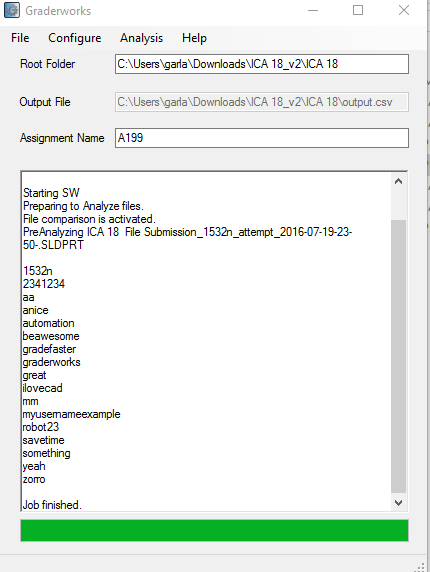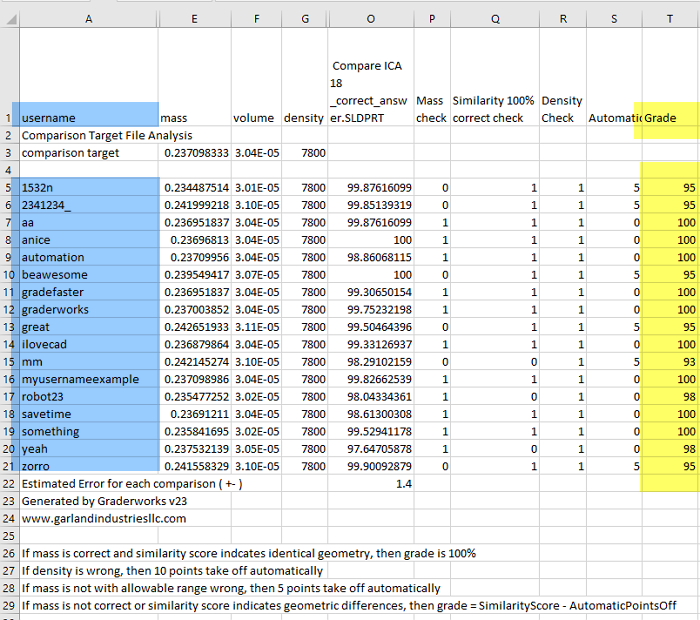 ---
Join our free mailing list!