11/29/2016
Updated 1/9/2017
Updated 5/3/2017
Updated 9/27/2017
Graderworks 2.36 and higher is compatible with SOLIDWORKS 2017.
Graderworks 2.37

We fixed a configuration issue within SOLIDWORKS that must be correctly set for Graderworks to function properly.
Configurations files can now be saved and loaded on your computer. Graderworks can read this configuration file (*.gworks) automatically if you specify the absolute or relative path to the configuration file as the first command line argument. If you set the second command line argument to "1" (without quotes), then Graderworks will automatically begin the analysis on startup.
Graderworks.exe $configFileToUse $autoRun
Set $autoRun = 1 for the analysis to start automatically.
For example, in Windows Power Shell, this command reads the configuration file and automatically starts the analysis.
C:\Users\garla\Desktop\SW2017Test> & 'C:\Program Files\Graderworks\Graderworks.exe' test.gworks 1
Graderworks 2.38 incorporated a small change which requires the user to have the newest version of Graderworks in order to claim a license key.
Graderworks 2.42 fixed a license file error.
Graderworks 2.43 now a single Graderworks license to work with all users on the same computer. A system administrator could install Graderworks and then call users can use the software.
Graderworks 2.44 fixes a problem with the 30-day trial.
Graderworks 2.45 has the following changes

The output files are renamed as:

output_GRADERWORKS_date_time.csv
analysis_GRADERWORKS_date_time.csv

If a student submitted multiple files in the root folder, then Graderworks correctly interprets them as being from a single student if the extracted username is the same for all the files.
Go to the downloads page to download the version of Graderworks that is compatible with your SOLIDWORKS installation.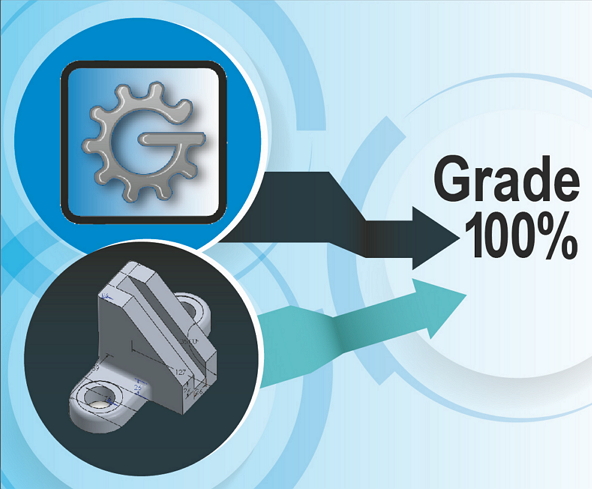 ---
Join our free mailing list!